Exchange Student Resources
The International Student Services Office
The International Student Services Office provides information and services to students concerning international F-1 and J-1 student status and immigration regulations. In addition, the office is here to support international students in adjusting to college life at LIM College, as well as life in New York City, one of the fastest moving cities in the world. 
International Student Services Office Information
Hours: Monday-Friday 9:00 am - 5:00 pm
Location: 545 Fifth Avenue, 7th Floor
New York, New York 10017-3620
Telephone: 646-388-8440
Email: iss@limcollege.edu
If you would like to meet with the Coordinator of International Student Services (CISS), please contact the International Student Services Office (ISSO) to schedule a one-on-one appointment to address your questions or concerns.
Remember, all first year international students must check in with the office of International Student Services at LIM College at the time of the International Student Orientation. It is mandatory to participate in the International Student Orientation.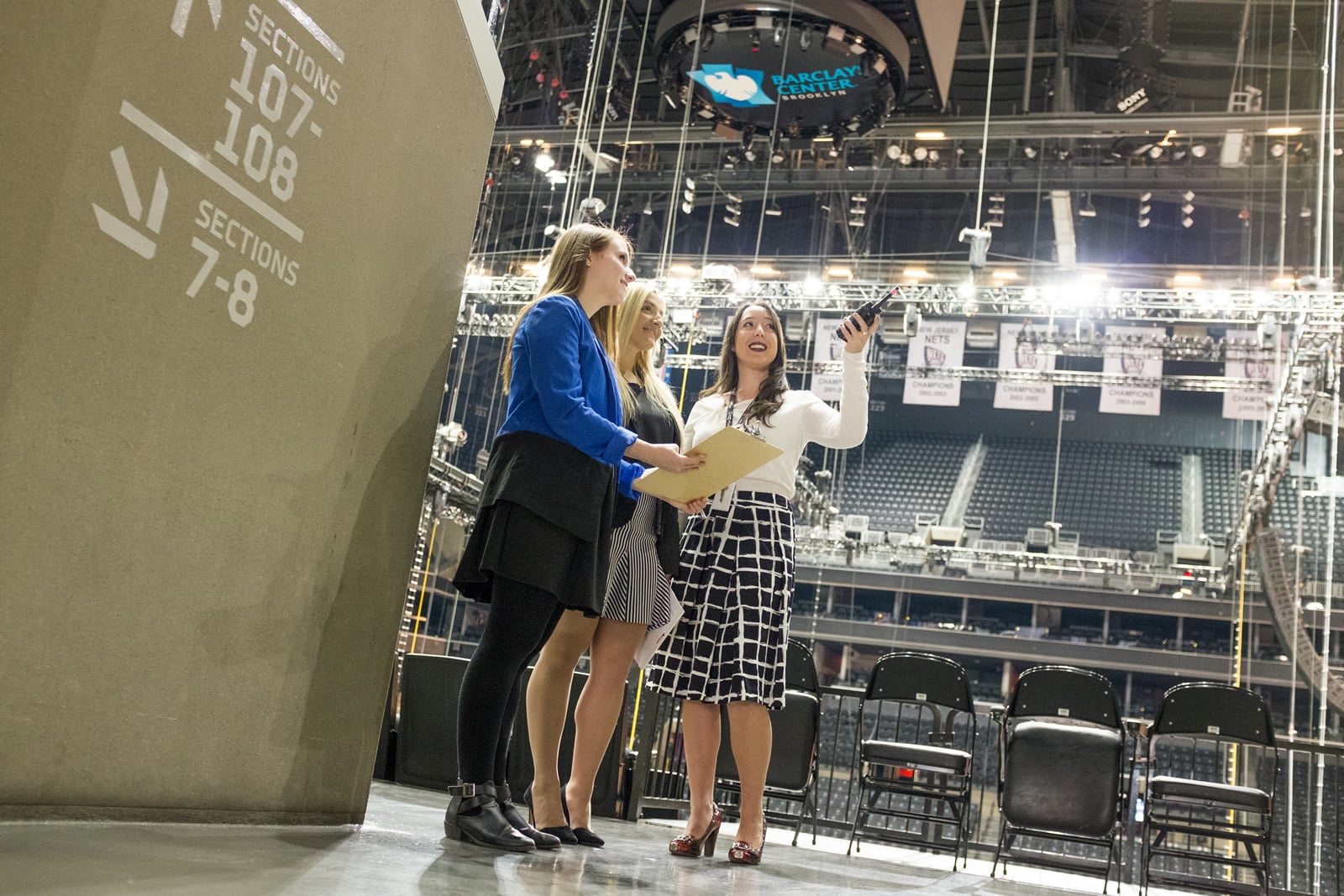 J-1 Students
J-1 students study at LIM College for one semester as part of the exchange program with the College's overseas partner schools.
Full-Time Study Requirement
J-1 students must maintain a full-time course load during each required semester for the duration of their program. Students who wish to register for part-time study or who want to withdraw from a course, must receive approval from the ISSO in order to avoid being out of status. 
Keeping Your Documents Valid
Federal law requires students carry their documents with them at all times. Below are the documents that a student must keep valid.
Form DS-2019: The DS-2019 indicates the institution at which a student is permitted to study, the student's program of study, and the dates of eligibility. Students must request a DS-2019 extension prior to the form's expiration date. Allowing the DS-2019 to expire before completion of the academic program is a violation of J-1 status.
Passport: A passport must be valid at all times. If a passport is lost or stolen, a report should be filed with the New York City Police Department (NYPD). This report may be needed in order to obtain a new passport. To renew or replace a passport, students must contact their country's embassy or consulate in the United States
J-1 (Student) Visa: The visa permits a student to apply for admission into the United States as a J-1 student, and it does not need to remain valid while a student is in the United States. Canadian citizens are not required to have a visa. If the visa expires while a student is in the United States, the next time he/she travels abroad a new J-1 visa must be obtained before returning to the United States visas can only be obtained outside of the United States at a United States consulate.
Form I-94 Arrival/Departure Record: The Form I-94 serves as proof that a student has entered the United States in lawful J-1 status.
Changes a J-1 Student Must be Reported to the International Student Services Office
LIM College required by law to report and update certain information about students into SEVIS. The information that we are required to report includes:
Withdrawal from the College
Failure to register for classes
Failure in a course
The information on your I-20
Most recent residential address
Student only registered part-time
Student registered full-time
Employment authorization information (if applicable)
Program Extension
If a student is unable to complete a course of study before the completion date noted on the DS-2019, he/she must notify the ISSO and request an extended DS-2019 before the current DS-2019 expires. If a student plans to engage in Academic Training (AT), he or she must request an extension from the ISSO.
Changing Schools
Students must register full-time at the school listed on their DS-2019. If a student decides to transfer to another school, he/she must contact the ISSO prior to completing his/her final semester at LIM College.
Change of Level
If a student will complete his or her current program of study and plans to continue at LIM College in another program (for example, change from a bachelor's degree program to a master's degree program), a Form DS-2019 must be updated.
Change of Funding
If there is a substantial change in the source or amount of funding, this change must be reported to the ISSO to obtain a new DS-2019.
Name Change
The name on the DS-2019 should match exactly the name on the passport. If a student changes any part of the legal name on his/her passport, this change must be reflected on the DS-2019.
Address Change
Any change of address must be reported to the ISSO within ten (10) days of the change.
Insurance Requirements for J-1 Students
J-1 students are required by federal law to have specific amounts of sickness and accident insurance for the duration of their program. Minimum coverage must provide medical benefits of at least US$100,000 per accident or illness; a deductible not to exceed US$500 per accident or illness; and cover expenses associated with the medical evacuation to the home country of at least US$50,000; and repatriation of one's remains US$25,000.
Working in the United States: On Campus Employment and Academic Training
J-1 students, who receive written authorization from the LIM College's Responsible Officer (RO) or the Alternate Responsible Officer (ARO) of their exchange program, and are maintaining status, may work part-time on campus while classes are in session. Students may not work on campus after completing their course of study.
J-1 status allows limited employment, such as Academic Training (AT), which is training related to your field of study. Students must request AT authorization from the International Student Services Office before starting their internship or job. The training may be paid or unpaid. The total training period may not exceed the amount of time spent enrolled in a full course of study. If a student is planning to engage in AT after the completion of his/her studies, he/she must notify the ISSO before the end date of the program. If a J-1 student is paid while doing AT, he/she must apply for a social security number. 
Traveling Outside the United States
At the port-of-entry after a temporary absence from the United States J-1 students must present:
- A valid passport
- A valid J-1 visa
- A valid Form DS-2019, signed for re-entry by the RO/ARO
- A copy of your transcript
- A copy of the current course schedule.
If the J-1 visa expires while a student is in the United States, the next time he/ she travels abroad or to his/her home country, a new visa must be obtained in order to re-enter the United States.
Following the completion of a program, J-1 students have a 30-day grace period, commonly referred to as the "Grace Period." This period allows students to prepare to return to their home countries. Please note: Students cannot travel internationally and re-enter the United States in J-1 status during this grace period.