LIM College is partnering with Mercado Global, a social enterprise organization that links indigenous artisans in rural Guatemalan communities to international sales opportunities, to present this unique opportunity. Participants will learn how local Guatemalan women interact with the international fashion market and will leave the program equipped to be ambassadors for change in their home communities.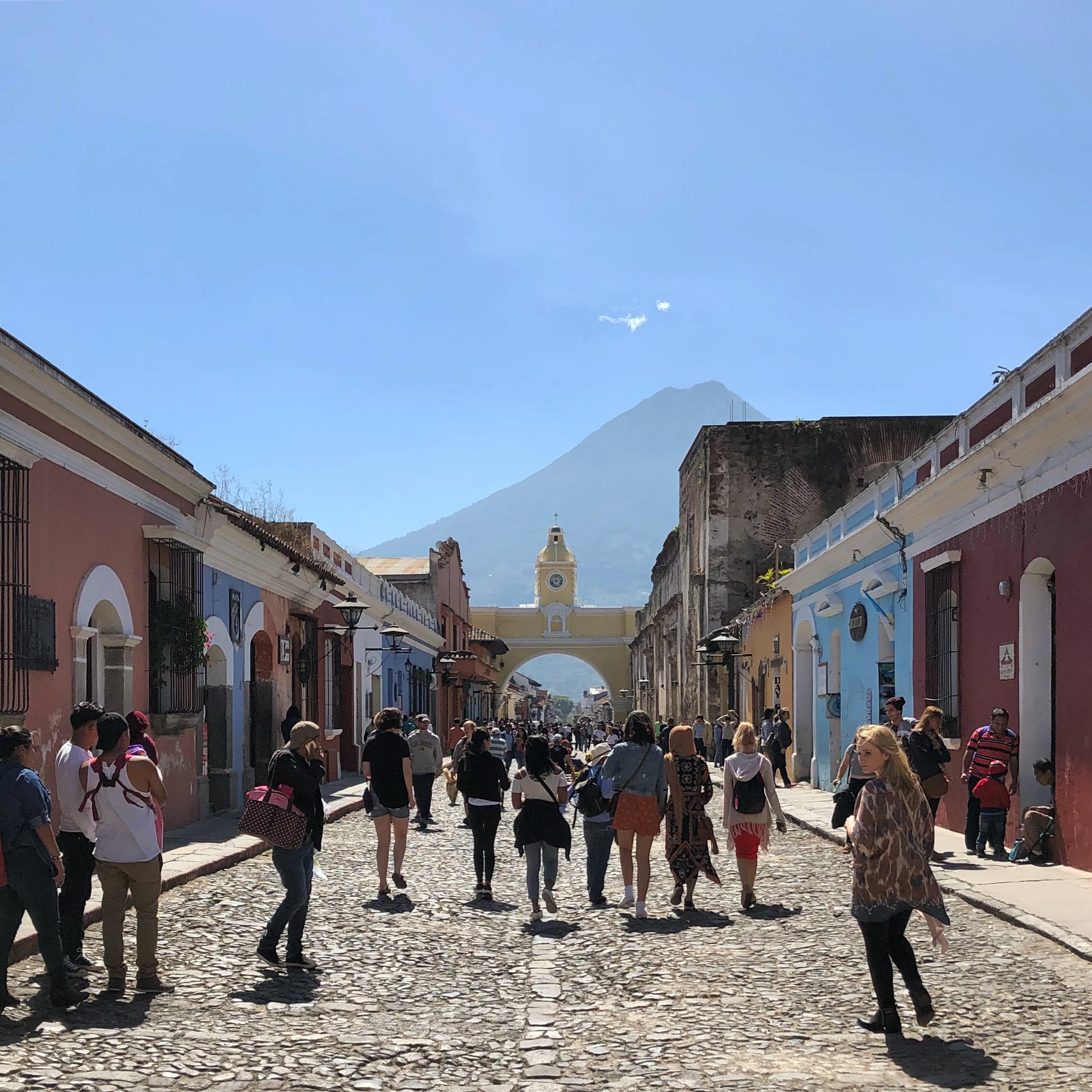 REQUIREMENTS
Students must have completed at least one full semester at the time of the program.
Minimum of 2.5 GPA.
Students must be in good academic and financial standing to participate.
Students must apply by the deadline.
Dates for March 2019: March 10-17, 2019
Program participants will be based in the town of Panajachel on Lake Atitlán. Planned visits as part of the program include the colonial city of Antigua and the towns of Santa Caterina, San Antonio, and San Juan.
The LIM College study abroad Undergraduate application or Graduate application for this program is due Monday, October 1 for the March 2019 edition of the program.
Applicants should submit the LIM College study abroad application by email to the Study Abroad Coordinator, along with their personal statement (instructions included in Application document), a copy of the photo page of their passport (if the student does not yet have a passport and therefore cannot include this piece, their application will not be penalized; however, they will be required to get a passport within three months of acceptance to the program), and a copy of their unofficial transcript (which can obtained from Sonis). Students must also submit an initial $375 deposit to Student Financial Services by the application deadline as well. Students who are not accepted to the program will be refunded their deposit.
LIM College's study abroad programs are competitive as more applications are typically received than there are spots available. The following factors are considered when the Office of Study Abroad selects candidates to participate in LIM College's study abroad programs:
Personal statement/essay: Original, succinct essays with well-thought out content will be rated highly.
Interview with Study Abroad Coordinator: Students should be prepared to speak about why they are a good candidate for the program to which they are applying.
GPA: The student's LIM College GPA is taken into consideration.
Demonstrated interest: Applicants can increase their chance of being selected by attending information sessions and/or setting up a time to meet one-on-one with the Study Abroad Coordinator to discuss the program they are interested in applying for.
The program consists of an online course with an embedded week-long service learning program offered in partnership with Mercado Global, a social enterprise organization based in Guatemala. Participants will begin working with Mercado Global prior to departure to gain experience with their United States-side operations before experiencing the Guatemalan segment during the travel portion of the program. Participants will be expected to develop a presentation as a group on the international market, which will be presented to the Mercado Global team once in Guatemala, and to assist with Mercado Global trunk sales in order to gain familiarity with the organization and their work.
Once on the ground in Guatemala students will dedicate their time to learning more about the relationship between traditional indigenous artisans and the international fashion industry and the methods that Mercado Global employs to empower local women. The program also explores Guatemalan culture through tours and visits, as well as opportunities to meet with indigenous artisans. Students will earn 3 elective credits for successful completion of the program and course.
Students stay at local hotels for the duration of the program. The group will be based in Panajachel, a small town located on Lake Atitlán and approximately three hours from Guatemala City Airport. The program cost includes round-trip airfare to and from Guatemala with the group as well as all in-country transportation.
All students must submit proof to the Study Abroad Office that they are covered by overseas health insurance for the duration of their program abroad. Students are encouraged to have worldwide insurance which covers (at minimum) comprehensive hospitalization, prescription medication, medical evacuation, and repatriation of remains.
The March 2019 program fee is approximately $3500 per student. This covers round-trip airfare from NYC to Guatemala, all in-country transportation, housing for the duration of the program, entrance to cultural tours and visits as part of the program, most meals, and 3 elective credits. Please see the application form for the program fee payment deadlines for this program. Participants may also incur the following approximate costs:
Food: $50 (all meals are provided with the exception of two dinners and one breakfast)
International Health Insurance: $20
Shopping & Souvenirs: varies 
Transportation to & from NYC airport: varies
Students are required to have a valid passport that expires no sooner than six months past the end of the trip. Visas are not required for American citizens. International students should contact the Study Abroad Coordinator to determine if a visa is required.
All students are required to attend the LIM College Pre-Departure Orientation, as well as individual meetings with the program leaders. Dates, times and locations are made available upon acceptance into the program.