GLOBAL FASHION
SUPPLY CHAIN
MANAGEMENT, MPS
An MPS degree in Global Fashion Supply Chain Management from LIM College provides you with the practical knowledge you need to understand the evolution of the global supply chain in the fashion industry at a management level. This unique graduate program equips students with a wide variety of skills to lead successful careers in operations management, supply chain analytics, procurement, and logistics.
A TRUE FASHION
PROFESSIONAL
Fashion is a global industry. Inspiration from North America can spark designs in Europe that are produced in Asia and delivered to customers all over the world. As we become increasingly dependent on a global supply chain, advanced knowledge in this emerging area will position you for world-wide success. Our MPS degree in Global Fashion Supply Chain Management gives you the skills you'll need to lead a career in supply chain management and analytics, importing, distribution, or logistics.
REAL WORLD
EXPERIENCE
LIM College is focused on your advancement while enrolled and post-graduation. Your experience at LIM College is filled with academic enrichment, industry engagement and career exploration opportunities.
A possible career progression with a Master of Professional Studies (MPS) in Global Fashion Supply Chain Management:
Distribution Center Assistant
Imports Manager
Logistics Manager
Supply Chain Director
Executive Vice President
LIM FACULTY MEMBER BRINGS EXPERTISE IN GLOBAL LOGISTICS AND SUPPLY CHAIN DEVELOPMENT
Find out about Professor Regine Lahens, Director of Logistics at Eddie Borgo jewelry and handbags, and her thoughts on the global fashion supply chain.
C-Suite Speaker
Series 
LIM College invites world-renowned fashion industry leaders to speak to graduate students about the successes and challenges students may face during their fashion career. The C-Suite Speaker Series is the perfect opportunity to engage with presidents, CEOs, and C-Suite executives at top-notch fashion companies on what it takes to become an industry leader.
From Runway to Consumer:
Supply Chain Management
Read more about the Global Fashion Supply Chain Management MPS from the Dean of Graduate Studies, Jacqueline Jenkins.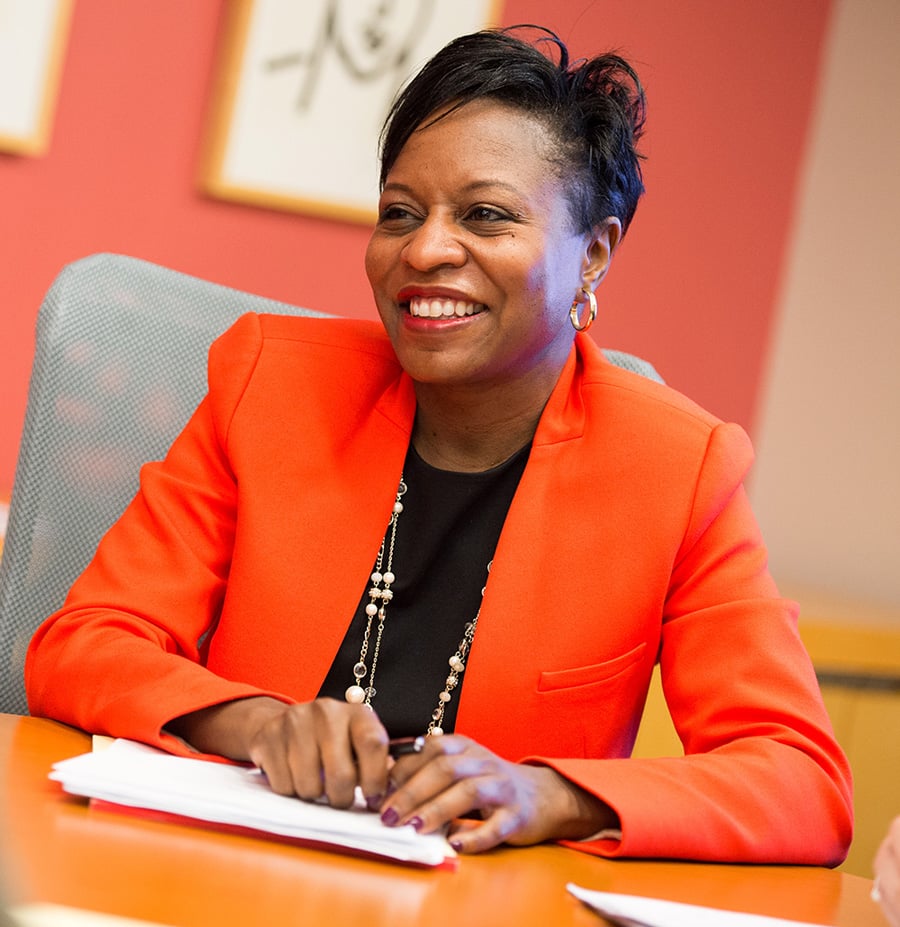 FACULTY
LIM College's faculty members know of what they speak. They bring a wealth of professional experience and academic achievements to the classroom. Many of our professors hold or have held high-level positions in the fashion industry. Bringing vast knowledge, experience and connections, these experienced practitioners are well equipped to guide our students through the complexities of the fashion business.